Fawcett Associates was founded in 2003 by Sean Fawcett with the intent of helping individuals and small and medium sized businesses improve efficiency and achieve business objectives.
Sean Fawcett - Biography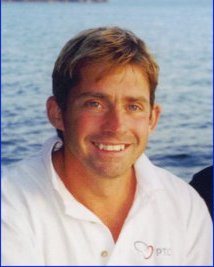 With more than twenty years as a designer and more than ten helping businesses improve business productivity through technology implementations and , Sean Fawcett is uniquely qualified as a business productivity partner.
He has helped numerous Fortune 500 companies achieve business results utilizing specific technology deployments, end-user mentoring and also re-engineering of the processes in which new tools were being implemented.
Mr. Fawcett's experience also includes developing education systems, combining both traditional education techniques as well as emerging e-learning technologies to pioneer many new strategies and methodologies.
Realizing that organizational efficiency is not necessarily achieved exclusively through a technical implementation or training solution, Mr. Fawcett has applied his consulting skills to the domain of performance engineering, or the systematic alignment of skills, processes and organizational structure to the business objectives of the company. "While there are a lot of service organizations with a one size fits all approach, I believe most companies require more individualized attention from a senior, highly skilled partner," Fawcett said. "It's important for an effective service provider to understand the business objectives, systems, and technical apabilities of an organization and work ith that organization do define a holistic solution with the ultimate objective being customer self-sufficiency."
Sean Fawcett lives in Cape Elizabeth, Maine. with his wife and three children and serves on the board of the Compass Project.